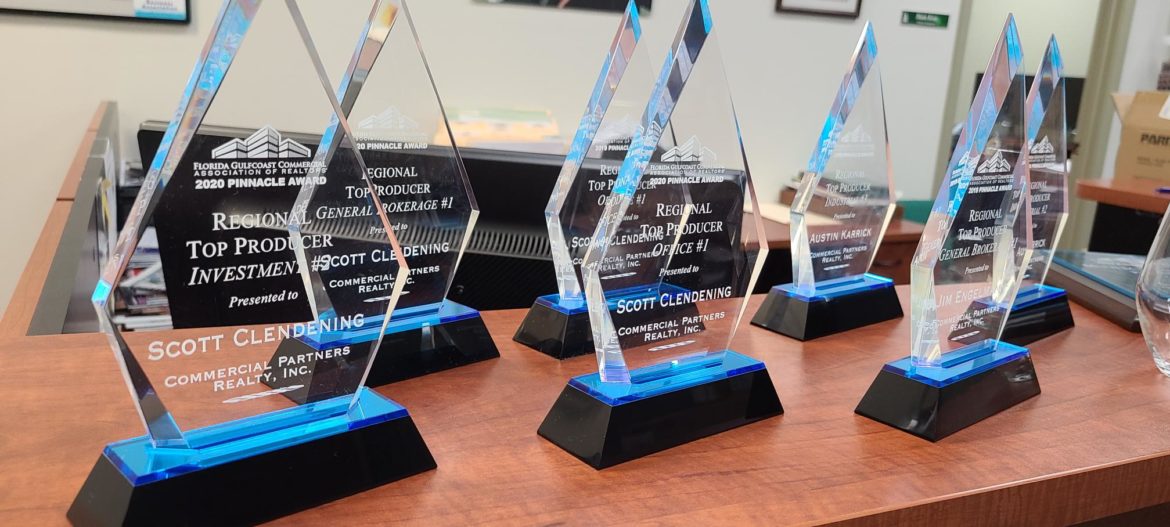 Commercial Partners Realty is proud to announce that our team members received a number of top Awards for 2020.
The Florida Gulfcoast Commercial Association of Realtors (FGCAR) recently announced their annual Pinnacle Awards. Pinnacle Awards are presented in multiple categories for both regional and national firms. These awards recognize the area's top commercial realtors, and we are honored to be among the recipients.
Commercial Partners Realty broker Scott Clendening was awarded three awards at the FGCAR Annual Pinnacle Awards Ceremony. Receiving awards for #1 Top Producer in both Office and General Brokerage categories in the Regional division. The Top Producer award is given annually to the agent with the highest transaction volume. Mr. Clendening was also given the #2 Top Producer award in the Regional Investment Brokerage category.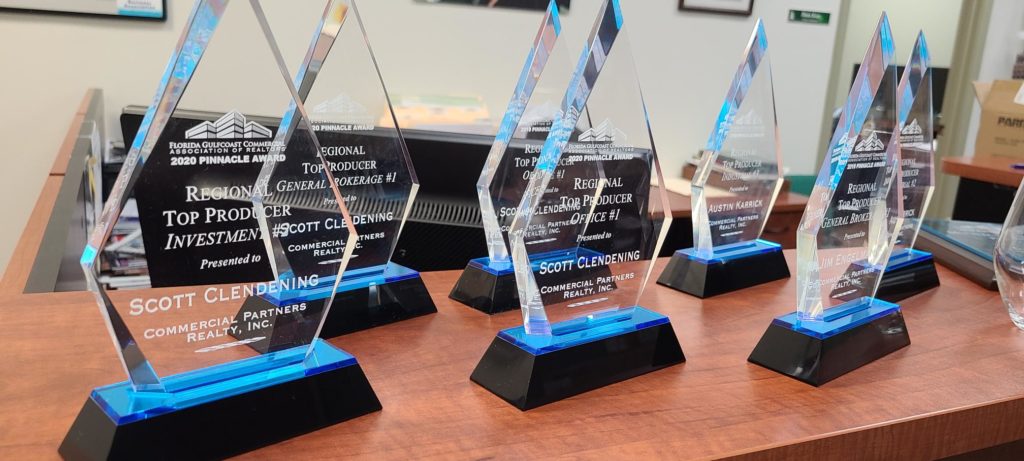 CPR Team member Austin Karrick received the Top Producer award for the second highest transaction volume in Regional Industrial Brokerage.
Frank Bozikovich received the award for the third highest volume in Retail Brokerage, in the Regional division.
Erik Anderson, Daniel Quarles and Jim Engelmann each received FGCAR's multimillion dollar producer award. 
We would like to congratulation the CPR Team and all other 2020 pinnacle award recipients for their achievements in 2020. We look forward to another productive year in 2021.
FGCAR is an industry group comprised of over 400 licensed agents and affiliate members who participate in the sale and lease of commercial real estate in the Tampa Bay market. They provide a broad range of benefits and services to area realtors and associate members, and a make a positive impact in governmental affairs. You can learn more about FGCAR here: https://www.fgcar.org/