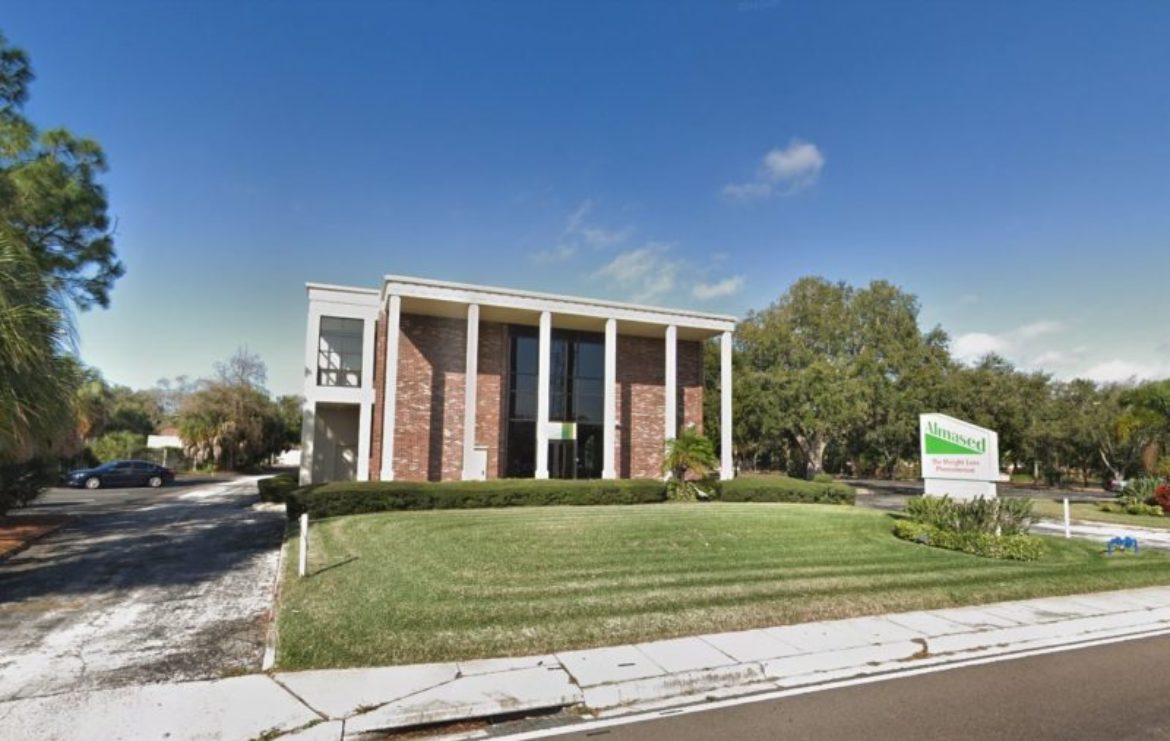 Commercial Partners Realty team member Frank Bozikovich represented Almased in the sale of their 11,189 SF office building located at 2861 34th Street S., in St. Petersburg for $1.5 million. The property was purchased by an investor who plans to lease out the office space in the Skyway Marina District. Currently, office space in the growing market is in high demand, with a record-low 1% vacancy rate for the area.
Almased is a private, multinational company that manufactures and distributes dietary supplements worldwide. They have owned and occupied the former bank site for the past 18 years. Almased has decided to consolidate its operations in Charlotte, NC in order to be more centrally located within its distribution area. However, due to the COVID-19 crisis the move has been delayed and Bozikovich has helped the company negotiate a short-term lease with the new owner.
Commercial Partners Realty is a proud member of the George F. Young corporate family. Our parent company is a full-service professional consulting firm offering engineering, planning, landscape architecture, environmental, and surveying services throughout Florida. Established in 1919, George F. Young, Inc. has been serving the Tampa Bay area and beyond for over 100 years.